Vintage: Quick Fix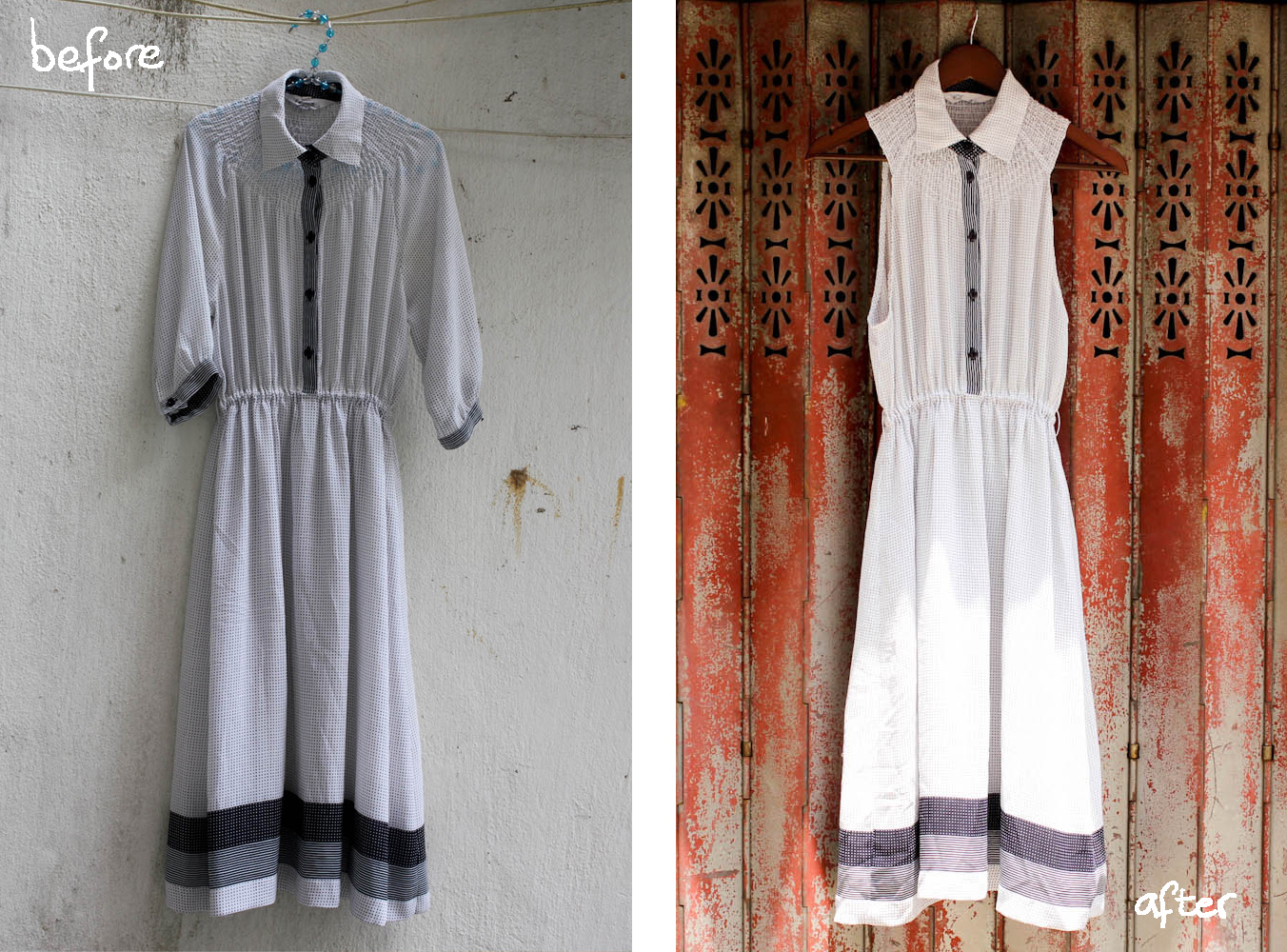 If like me you are unfortunate enough to discover that a cute vintage dress has actually got stains on its sleeves then fret not! It is easily fixed by...you guessed it, removing them. The dress in question was this spotty little number:
It actually has raglan sleeves which made this transformation slightly trickier than a usual set in sleeve. What I decided to do was remove the sleeve up to the smocked yoke. This allows for some of the shoulder to be covered - ideal for hiding bra straps!
I left 1/4" around the armhole, then turned it inside and used the sewing machine to secure. This could also be done by hand sewing too.
Now it looks really cute, don't you think?
*Getting rid of sleeves is also an instant update to any piece whether it be a dress or blouse. Try it out.
xoxo